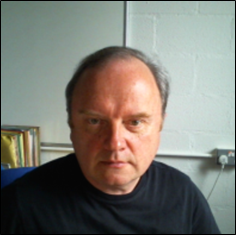 Professor Alexander Ruban is a Professor in Biophysics and holds a 'Professeur des Universites title by the French Ministry of Education. He obtained his PhD at the Institute of Plant Physiology at the Academy of Sciences of the Ukraine. His research has been instrumental in the discovery of the molecular basis of photoprotection in LHCII and the in vivo configuration and dynamics of higher plant xanthophylls in the thylakoid membrane. Recently he has received The Royal Society Wolfson Research Merit Award and the title of Fellow of The Royal Society of Biology (FRSB).
Email: a.ruban 'at' qmul.ac.uk
Phone: +44 (0)208 207 8826314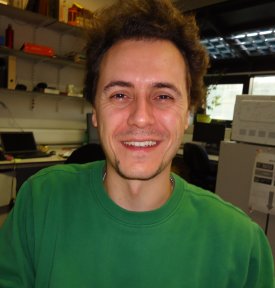 Dr Vasco Giovagnetti is a Leverhulme Trust postdoctoral researcher working on ecophysiology, biochemistry and biophysics of diatom algae. He received his PhD at the Stazione ZoologicaAnton Dohrn (Naples, Italy) in the Laboratory of Ecology and Evolution of Plankton. Currently his research is focused on the localisation and isolation of light harvesting antenna complexes from diatom algae engaged in non-photochemical quenching, NPQ. Email: v.giovagnetti 'at' qmul.ac.uk; Phone: +44 (0) 2078824620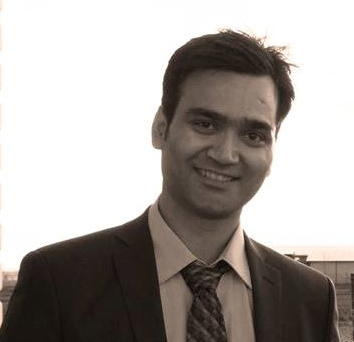 Dr Mahendra Kumar Shukla is a BBSRC sponsored postdoctoral researcher with a background in cyanobacterial biochemistry. He obtained his PhD at the Institute of Microbiology, CAS Centre Algatech (Trebon, Czech Republic). During the PhD, he studied the regulatory role of high light inducible proteins in cyanobacteria (Synechocystis 6803) that are essential for the protection of photosystem II under stress conditions. Currently, his research is focused on the isolation and biochemical characterization of the light harvesting antenna complexes that are engaged in NPQ. Email: m.shukla@qmul.ac.uk; Phone: +44 (0) 2078824620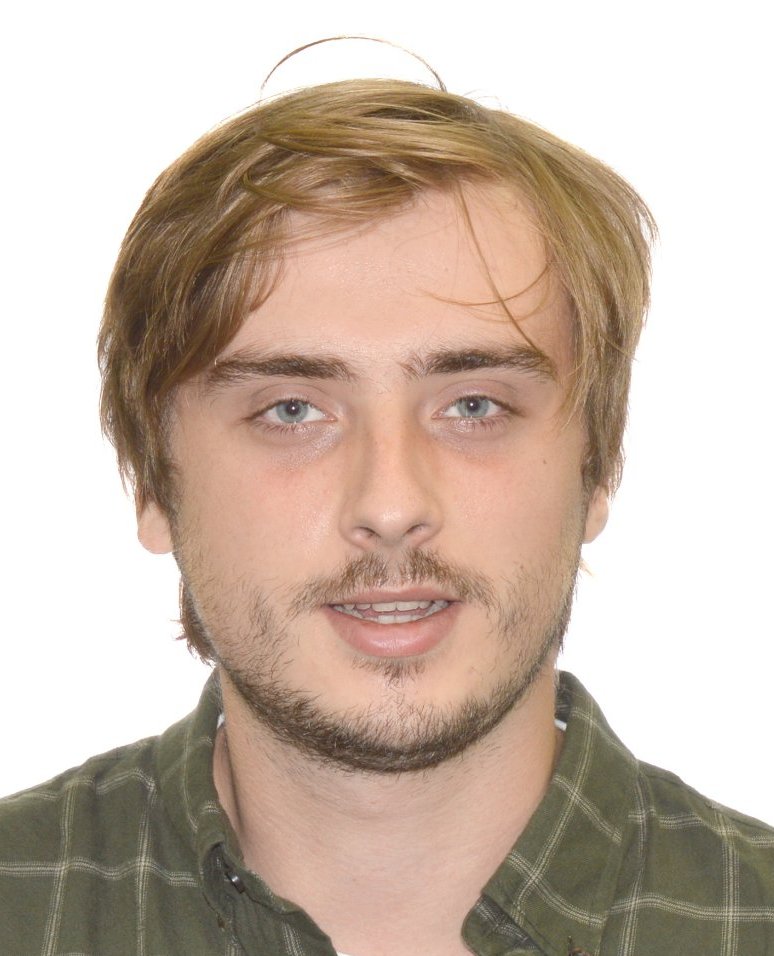 Sam Wilson is a new Queen Mary PhD student who obtained his 1st class bastchelor degree in biochemistry at Queen Marey University of London. His project is focused on applications and development of pNPQ methodology to imaging and minitoring plants in artificial and natural environment. Email: s.wilson 'at' se14.qmul.ac.uk; Phone: +44 (0) 2078824620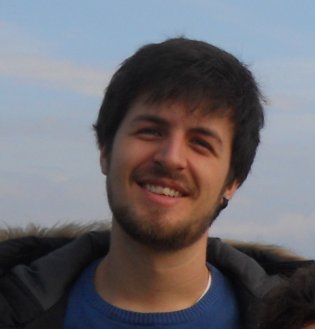 Francesco Saccon is a European ESR student who obtained his master degree in Molecular Biology at the University of Padua. His work is part of the Innovative Training Network "Solar Energy to Biomass: optimisation of light energy conversion efficiency in plants and microalgae". He focuses his research on the investigation of the molecular mechanisms of in vivo non-photochemical quenching in plants and on the determination of the kinetic parameters of energy trapping within the quenching carotenoid species. Email: f.saccon 'at' qmul.ac.uk; Phone: +44 (0) 2078824620

Dr Petra Ungerer obtained her PhD in Biology at the Humboldt-Universitšt zu Berlin, Germany, working in†the field of evolutionary developmental biology. She provides technical support in the structural research of the† laboratory and helps supervising associated undergraduate and graduate students.
Email: p.ungerer 'at' qmul.ac.uk; Phone: +44 (0)208 8824620
Alumni "Gone but not Forgotten"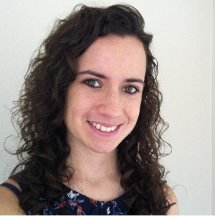 Dr Alexandra Townsend is a BBSRC sponsored postdoctoral researcher with a background in plant physiology. She received her PhD in the University of Nottingham, in the department of Plant and Crop Science, where her research used techniques for 3-dimensional reconstruction of plant canopies in order to model the light environment and photosynthesis within a canopy. Currently her research addresses the assessment of the efficiency of protective non-photochemical quenching (pNPQ) in higher plants. She is also researching the effects of light and temperature acclimation on the effectiveness of pNPQ and the balance between photoprotection and photoinhibition. Email: a.townsend 'at' qmul.ac.uk; Phone: +44 (0) 2078824620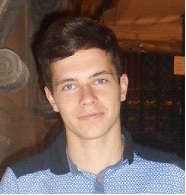 Maxwell Ware was a Queen Mary PhD student with a master degree in biological sciences from Birmingham University. His topic was the assessment of the protective efficiency of nonphotochemical quenching in higher plants. Max worked on establishing and testing the methodology that evaluates the protective component of NPQ, pNPQ, on xanthophyll biosynthesis and Photosystem II antenna mutants. Currently moved to USA to work in the group of Prof Graham Peers at Colorado State University.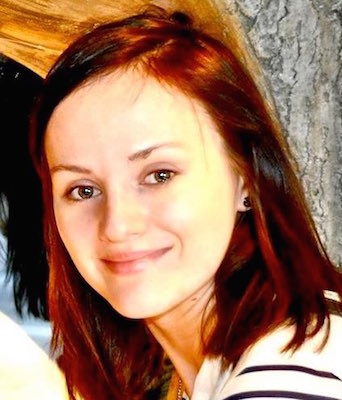 Dr Joanna Sacharz was a postdoctoral researcher, biophysicist and biochemist. She obtained her PhD in molecular biology at Queen Mary University of London where she was investigating Photosystem II repair and membrane heterogeneity. Her research focused on capturing the short-lived membrane reorganisations into the NPQ state in Arabidposis thaliana. She was also interested in how light harvesting antenna composition affected NPQ.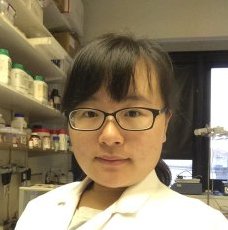 Yonglan Tian was an associate student from North China Electric Power University. Her topic was the research on the mechanistic link between photoinhibition and accumulation of starch and biomass at different developmental stages using the model plant species Arabidopsis thaliana. Photoinhibition was induced by treating plants with the antibiotic lincomycin, which inhibited chloroplast gene synthesis and caused a decrease in number of PSII reaction center complexes.

Dr Erica Belgio was Leverhulme Trust sponsored Postdoctoral Researcher with a background in Biochemistry/Biophysics. She obtained her PhD at the Department of Biology, University of Milan, Italy. Her research was concerned with the reconstitution of NPQ in an in vitro system using purified Light-Harvesting complexes, lipids and delta pH. She is now a research associate at the Institute of Microbiology Academy of Sciences of Czech Republic in Trebon.

Fabrício Eulálio Leite Carvalho is a PhD student at University of Ceará, Brazil and was a PhD student at QMUL under the Science Without Boarders program. Fabricio obtained MSc in Biochemistry at Universidade do Ceará, Brazil and has a background in plant stress physiology and biochemistry. His project involved research on plant light tolerance during ontogenesis.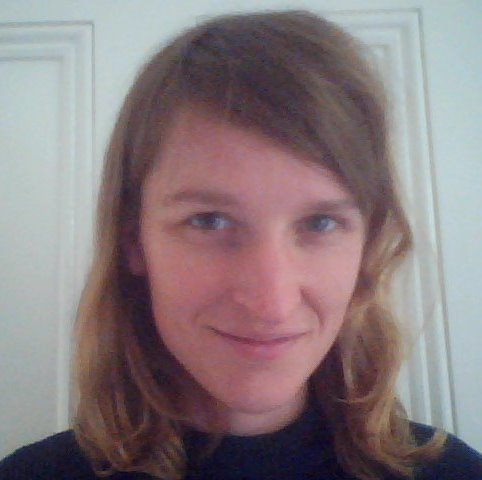 Dr Anna Yeates was a BBSRC funded PhD research student in the Ruban lab from 2010-2015. Her work introduced a new model for photosynthesis research, the tobacco-henbane cybrid plant. Anna's project focused on the long and short term adaptive responses of the cybrid photosynthetic membrane to variation in the light environment. Biochemical, biophysical and microscopic analyses revealed several intriguing novel traits, with interesting effects, in particular, on the plant's capacity for state transtions and NPQ.

Dr Christopher Duffy was an EPSRC sponsored Postdoctoral Researcher with a background in theoretical physics working within the Ruban Lab. He obtained his PhD at the Department of Physics, University of Sheffield, UK. He is now a Lecturer in Cellular and Molecular Biology within the School of Biological and Chemical Sciences. His research focuses on the computational modelling of natural light-harvesting. Dr Duffy and the Ruban Lab maintain a productive collaborative link.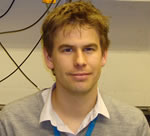 Dr Matthew Johnson was a Postdoctoral Research Associate in the Ruban Lab between 2007-2011 and was sponsored by the BBSRC and EPSRC. During his time in the Ruban Lab his research was concerned with the structural and molecular mechanistic investigation of the basis of light harvesting control in the higher plant photosynthetic membrane using techniques such as freeze-fracture electron microscopy and time-resolved fluorescence. He is now a Leverhulme Research Fellow and Lecturer in the Department of Molecular Biology and Biotechnology at the University of Sheffield, UK.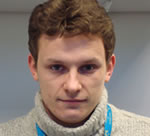 Dr Tomasz Goral was a PhD student working in both the Ruban and Mullineaux Laboratories between 2007-2011. His research was concerned with the movement and migration of thylakoid membrane proteins in vivo in various mutants of Arabidopisis thaliana using the Fluorescence Recovery After Photobleaching (FRAP) technique and the dependence of photosystem II macrostructure on composition of antenna proteins within the grana membranes. He now works as an electron microscopist in the Minerology Department of the Natual Histroy Museum, London, UK.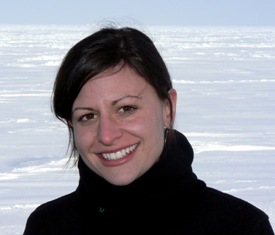 Dr Katherina Petrou was a visiting Postdoctoral Researcher with a background in phytoplankton ecophysiology and photobiology. She obtained her PhD at the Department of Environmental Sciences, University of Technology, Sydney, specialising in Antarctic sea-ice algae. Her research at the Ruban lab involved investigating the quenching dynamics of higher plants in vitro to changes in pH at different LCHII pre-aggregation states. As of 2012, she is working as a Research Fellow at the University of Technology, Sydney.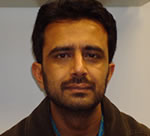 Dr Ahmad Zia was a PhD Research student in the Ruban Lab from 2007-2010. He obtained his PhD on "the role of the xanthophyll composition of the Photosystem II antenna in shaping the structure and dynamic functions of the thylakoid membrane" in March 2010 and now works as a Postdoctoral Research Associate at Washington State University, Pullman, USA.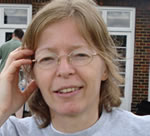 Heike Brinkman was a research technician who provided support during the establishment of The Ruban Laboratory between 2006-2009. Her skills and experience enabled prompt building of the lab and the plant growth facilities. Heike now works as a biological laboratory manager in Mainz.